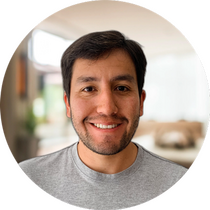 Diego Adrada
Game Developer
About
Co-founder and Lead Developer at Gametopia, an indie game studio dedicated to creating narrative adventure games.I've been developing video games for PC, consoles, and mobile platforms for over ten years.Aside from my work in the gaming industry, I'm deeply committed to transforming people's lives in Colombia through football.
Currently
Working on the early stages of an unannounced video game.

After more than 10 years working with Unity and due to recent changes in the industry, I am taking a step forward and focusing my career on learning and working with Unreal Engine.
Changing lives through football
I'm one of the co-founders of AAFP, a football academy committed to training and empowering the most promising young talents in football in Colombia.Since 2017, AAFP has been supporting players from Colombia's most vulnerable areas. We provide them with the resources needed to forge a pathway to signing professional contracts with clubs within the country and overseas, significantly impacting their lives and their families.